Breast Augmentation Revision doesn't have to be scary….
Posted on September 9, 2019
By: Dr. Asaf Yalif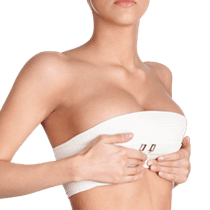 When suburban Atlanta women come to our offices in Atlanta or Alpharetta for breast augmentation consultations, we commonly answer questions about breast revision. This procedure, which removes and sometimes replaces breast implants, is a part of the augmentation process that is often misunderstood. In today's blog post, we're talking about when revision is necessary, what it really involves, and why it's an exciting opportunity to make sure your augmentation results are aligned with your needs for as long as possible.
Why revise?
There are a large number of reasons that women may choose to revise an augmentation. From size to shape changes, to cultural changes with age. Let's go through some of them:
They're too big or not big enough!
Size matters, and often times what you may have wanted initially does not align with our current body image. For example, the breast size you wanted at 20 may not reflect what you want at 30. There is no judgment there, it's just that as we grow our body image changes and we may want to adjust the size of the implants.
I've gained or lost weight
This is a tough one as well. If you find that you are at a new weight, possibly after a pregnancy or your lifestyle has changed, the shape and size of the breasts may no longer be what they once were. Especially after pregnancy with breast feeding the native breast tissue can be dramatically different than it was before, altering the soft tissue/implant interaction. This can lead to an altered appearance to the breast.
Contracture?
This is a common complication of breast augmentation. Contracture occurs when the normal capsule that the body makes to isolate the implant becomes abnormally thickened. We don't know why this happens, though there are several theories. It comes in several varieties – from slight firmness of an implant, to painful visibly different breasts. Early contracture can often be mitigated with medication, to help reduce the capsular reaction. If the contracture is advanced though it will require surgery to remove the implant and abnormal capsule.
I'm happy with my implant so…?
Even if everything is perfect with your implant, and you are happy with the appearance of the breasts the FDA recommends exchanging the device for a new one about every 10-15 years. This is usually a fairly straightforward procedure that involves removing and replacing the device with a new one. The thought here is that we don't want any device to have any issue as it ages so we should consider replacing it with a new one before something happens. Again, no one is going to come knock your door down and make you exchange your implants but as a general rule it is recommended to do so every 10 – 15 years. This means that your device is not permanent! It will require exchange. As you age so does your device.
I don't want to have an implant anymore.
Some patients reach a decision that they no longer want to have implants. That's ok too. We have the ability to remove the implants, and/or the capsules, and re-contour the breast tissue with a lift, and/or fat grafting to replace some of the volume lost. While it may not be as large as an implant, we can accomplish excellent results with reasonable expectations.
What is a revision surgery like?
This will depend greatly on whether or not you are happy with the size and shape of your breasts as they are currently. If yes, then it is usually a minor outpatient procedure wherein we remove the old device through an incision and place the new one. It has minimal downtime and only requires care for the incision. The same is true, for the most part, if you want to increase the size of your implant. Minimal downtime and surgery are fairly discreet. You can see how a revision replacement surgery proceeds in the following video:
The more complex revisions occur when you want a significant downsize in the size of the device, or when you have a contracture, or when your breast soft tissue/implant interface no longer matches. In these situations you may need to address not only the device, but the capsule – tightening it for a smaller device, removing it for a contracture, and altering the soft tissue envelope – i.e. a breast lift.
The more work necessary to address the implant to soft tissue disparity the more significant the recovery. Occasionally, like when we are fully removing the implant and capsule for a bad contracture we may place a drain as well.
That being said overall recovery from revision is pretty quick with most being off of pain pills within a week or two and resuming exercise within 2-3 weeks, albeit with a supportive bra on. Final results do take 3-6 months depending again on which procedures we need to do to accomplish your aesthetic goals.
You should love your breasts after augmentation! If you don't love them you should absolutely consider revision after you've healed from the primary procedure, but once you have your breasts should be a source of satisfaction. If for any reason, they aren't a source of happiness then we welcome the opportunity to evaluate you and try to see how we can get them to where you want them to be – bigger, smaller, perkier, we have the ability to revise and hopefully achieve your desired aesthetic, even if it has changed from when you initially placed the devices to now.
Please peruse some revision surgery here for examples of implant exchanges, re-contouring, fat grafting, etc.
Still have questions –
We are always happy to answer your questions online and in person. You can also call one of our offices at (404) 476-8774 (Alpharetta & Atlanta) to schedule an appointment.
As a triple board-certified plastic surgeon I make sure to spend significant time with you to help you realize your goals in breast augmentation and revision and understand your breast implant choices. With my years of experience and technical expertise, I know that I am more than capable of providing you with a result that exceeds your expectations.