Breast Cancer – how can I help you?
Posted on October 5, 2022
By: Dr. Asaf Yalif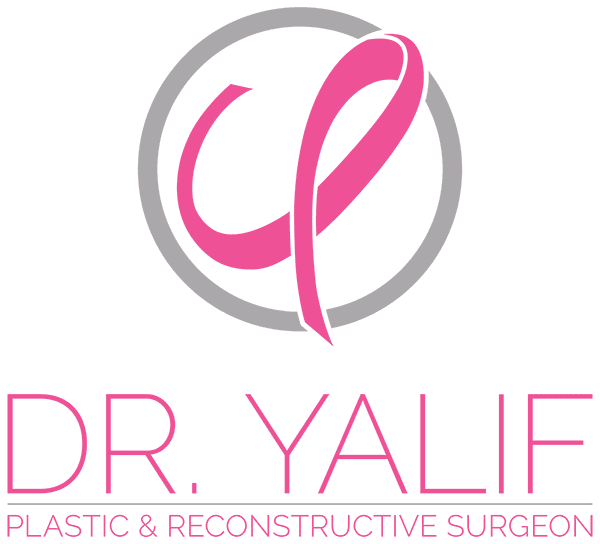 The journey from diagnosis, to treatment, to remission and cure is a harrowing one. It is terribly overwhelming and a daunting task for even the most formidable person. The fact that every day there are so many women starting their journey is very, very sad. As a doctor, and a human, it is incumbent on me to try to help people on their journey. Whether at the beginning, middle, or near the end of their journey, it is my sincerest goal to make the journey maybe a bit easier, and for every patient to know that they have a partner on the path with them.
As a plastic surgeon I have a lot to offer patients with breast cancer. Whether it is a discussion on incisions to approach a lumpectomy or a more robust review of the options to reconstruct a breast or even just coming in to get a hug, I am privileged to help.  Breast cancer has touched my family and close friends, from a cousin having undergone lumpectomy and radiation in her early 30's to a dear friend who is currently undergoing treatment.  It has helped fashion my drive to help our cancer patients into a passion.
It is with this passion and deep desire to help that we approach each and every one of our cancer patients. We are here to help educate, provide friendship and empathy, and then advise to our best ability how we can help you on your journey. That may mean not recommending surgery, or creating an alternate plan based on shifting circumstances, but it will always be in partnership with you. Goal number one is to get rid of the cancer. Goal number two is to create an aesthetic breast mound. While a breast mound does not define you, we can create one if that can help you on your journey.
We are always happy to answer your questions online and in person. You can also call our offices at (404) 822-4402 to schedule an appointment.
As a Triple Board Certified Plastic Surgeon I make sure to spend significant time with you to listen, learn and help you realize your goals in breast reconstruction and understand your choices. With my years of experience and technical expertise, I know that I am more than capable of providing you with a result that exceeds your expectations.