Dipping a toe into aesthetics – a brief intro to some available modalities
Posted on July 23, 2019
By: Dr. Asaf Yalif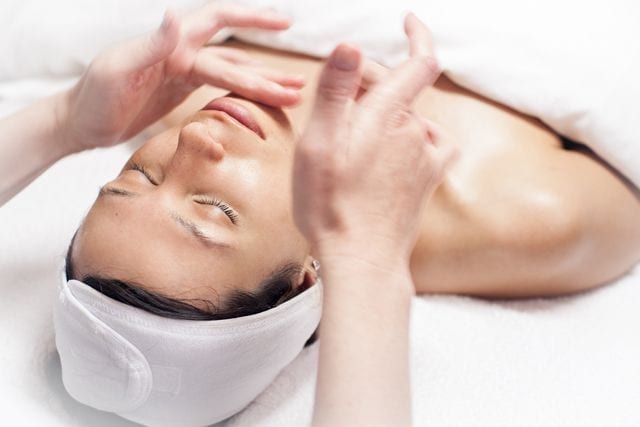 2019 could be the year of the "tweak." We live in a time where physical enhancement as routinely accessible and the more minimally invasive the more likely we are to partake. In addition recent trends have swung to a more natural look rather than the overdone, exaggerated features of a few years ago. This means that more can be done without significant downtime and the results, delivered by the correct hands can be substantial and subtle.. We live in a time where less really is more. Today's blog is focused on helping you understand some of the options available to make first steps into the world of aesthetics. Remember that this is just a primer and not exhaustive, but merely a broad brushstroke.
Where to begin – incremental advances
We start always recommend a simple start with SPF, it's one of the easiest non- invasive ways you can begin to be proactive to protect your youth. Simply make it part of your routine. Over time your skin will maintain itself and wrinkles and spots will be less likely.
Now as you start to notice that you might feel like you need a little more, then we can move into things like lunchtime facials, Liquid Facelifts with injectables and botox, Microneedling and other modalities that are quick and have short or no downtimes, They also have the benefit of minimal bruising and zero downtime.
Let's start with the current concept of facials; these are not your spa facials of yesteryear. These facials are 30-60 minutes long and sometimes include Microblading (where a scalpel is applied to the face to remove dead skin cells and fine vellus hair). Typically, a Hydramachine or SilkPeel machine is used to simultaneously suction and infuse your skin with the appropriate chemicals or serums to make the skin glow! These facials move and stimulate the skin. This can be a reboot to take your skin to the next level.
Minimally invasive options –
Liquid facelifts use combinations of Botox for lines and fillers for folds, volume replacement, or enhancement. Botox, or any of the botulinum toxins, work by weakening muscles in a reversible fashion. This means that they all wear off within 3-4 months. If your muscle doesn't make the wrinkle then over time your skin can try to heal the wrinkle.. It can help to smooth forehead lines, crow's feet, etc.
Fillers add volume to the area injected. We all know that gravity pulls the face, skin, muscle and fat pads down over time. We can use the filler to plump areas up, enhance curves and contours (think lips!) and create new shadows in desired locations on the face (higher cheekbones). There a re a variety of fillers and not all of them can be used in all the places we want so be sure to talk with your provider about which fillers can be used where! Also, the fillers have varying life spans. Some only last 6 months, while others can last for years. We also need to be aware that areas may require a significant amount of volume to correct fully and this can become a bit costly.
Microneedling and Microneedling RF work in a similar fashion to having your yard aerated. We apply a topical numbing cream to your face and neck and then use a cylindrical SKINPEN with 16 small needles to perforate the skin at different depths to create tiny pinholes called micro channels. These micro injuries/traumas to the skin encourage your body to create more collagen and elastin. This in turn, helps to soften fine lines around the eyes, mouth and forehead. Skin and jawline tightening are also a benefit. It can also help with atrophic acne scarring and tighten the pores.
Microneedling RF is similar to the regular microneedling with the addition of 39 insulated needles that perforates the skin and adds the heating feature of the radio frequency. This technology has quick become one of the standards for acne scarring and is also helpful with neck tightening. The Microneedling RF is more intense than regular microneedling and requires additional time with topical numbing and a bit longer recovery.
The standard recovery from Microneedling is usually 3-4 days Both of these modalities have less down time than a chemical peel and both of these modalities can be used on all ages, skin types and ethnicities. RF also comes without the microneedling component and has an easier recovery.
Is that all..? – Not even close!
All of the above represent options in a compendium ranging from topical to minimally invasive. As we said at the start this is not meant to be exhaustive but merely an intro to some of the many options we provide to help you. Whether for preventative maintenance or beginning to undo some of the signs of aging all of the above are reasonable, alone or in conjunction. The best way to map a plan for you is to come in for a formal evaluation of your skin by a licensed aesthetician and decide on priorities. Robin, our aesthetician, would be very happy to see and evaluate you. And obviously I am here to discuss options and recommendations.
We are always happy to have a discussion and answer your questions online and in person. You can also call one of our offices at (404) 476-8774 (Alpharetta & Atlanta) to schedule an appointment.