"In-Office" Plastic Surgery Procedures: What Is Safe? What Is Reasonable?
Posted on August 10, 2020
By: Dr. Asaf Yalif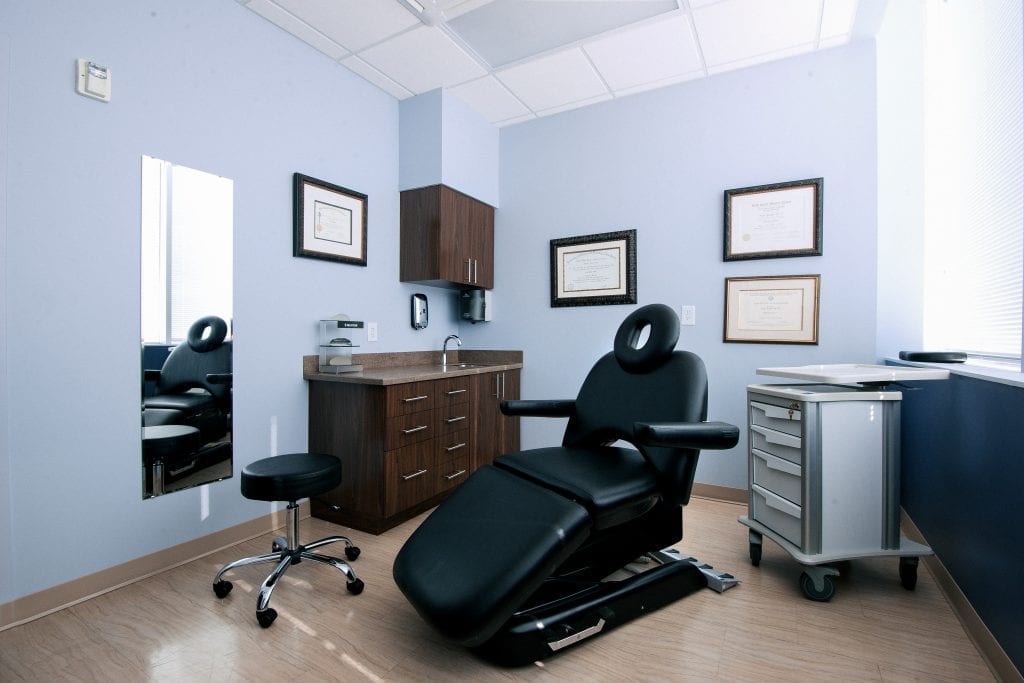 Whether they're interested in body contouring, eyelid surgery, or another plastic surgery, our Atlanta and Alpharetta patients come in for a consultation often wondering what can be accomplished "without anesthesia." Many are concerned about general anesthesia and are worried about having procedures performed in a hospital, especially during the current pandemic.
This blog is designed to help those patients, and you, as you search for information and try to make a decision about what is best for you. Please note, we want to do what is safest and most effective and while it may seem these 2 goals are in concert, oftentimes they are not. I will do my best to explain below.
Local Anesthetic
While it is true that we can inject lidocaine or one of its relatives nearly anywhere in the human body and make it numb the concern has to do with the size of what we are doing. We can only inject so much local anesthetic without risking a form of toxicity. As such we usually cannot do things like abdominoplasty under local only. Conversely, a procedure like an upper eyelid lift is much more reasonable to consider.
Sterile vs. Aseptic
Certain procedures do not require a sterile environment to be performed. If you think about laceration repair in the ED, that is a good example. So, skin cancer removal and local flap reconstruction can be done as can cosmetic procedures like blepharoplasty or laser resurfacing.
Certain procedures do require sterility though and should not be performed outside of an operating room. Most notably, any procedure requiring an implant such as breast augmentation should only be performed in a sterile environment. This is because when we place a foreign body into a patient we do not want under any circumstance to increase the risk of contamination of the device. Even a single bacteria is one too many and can predispose to contracture, infection, and possible implant loss.
General Anesthesia vs. Pro-Nox™
Nowadays we also have the option to give you Pro-Nox. This is gas similar to what you would receive at the dentist. It allows us to expand some of the options as to what can be done under local anesthetic. It is helpful for patients with anxiety and may make you feel much more comfortable with any given intervention, including injectables and/or laser resurfacing. There is added benefit that you breathe the gas away as you breathe normally so you can't really "overdose" on the medicine and we do not need to monitor your vital signs during the procedure.
Anytime we are going to be using IV sedation or anxiolytics we need to have your vitals monitored. I do not believe that can be effectively done in the office setting and is dangerous. I am focused on operating on you, and someone should be focused on your vitals and such. In these situations, we will perform the procedure in a fully accredited facility so that we can make sure that you are monitored by an anesthesia provider.
Making the Choice: Safety First
In short, we always have a thorough discussion about your options—is it safe to offer the procedure under "local only." Do we want to consider Pro-Nox for anxiety as well?
If we think you will be too anxious and require IV sedation then we need to do the procedure in a certified facility so that we can have someone monitoring your vitals. If we are going to use implants, similarly we need to be done in a facility. And if we think that you will require a significant amount of local anesthetic, then it is worth considering the operating room as a reasonable place to do the procedure.
In the end, while we are all cost-conscious, safety is always the first and foremost goal at Y Plastic Surgery and we want to offer the best experience, even if it requires a bit more investment to ensure your safety during any procedure.
Local, Sedation, or General Anesthesia?
This is why we spend a lot of time with you in consultation (virtually or in-person) and in deciding which of the options to pursue.
If you are otherwise healthy and having a cosmetic procedure without implants, it may be perfectly reasonable to consider it under local anesthetic in the office.
If you are diabetic and have heart disease, it may be more reasonable to pursue the procedure with anesthesia monitoring under local with sedation.
If the procedure involves large surface areas, implants, significant muscle work, and so on, we will always perform them in the safest environments, a fully certified operating room with full anesthesia team monitoring
We know this does not answer every question you have or address every concern. It is merely a brief insight into how we think about these things. We are always happy to answer your questions online and in person. You can also call our offices at (404) 476-8774 to schedule an appointment