Tummy Tucks: To Drain or not to drain – that is the question
Posted on October 29, 2018
By: Dr. Asaf Yalif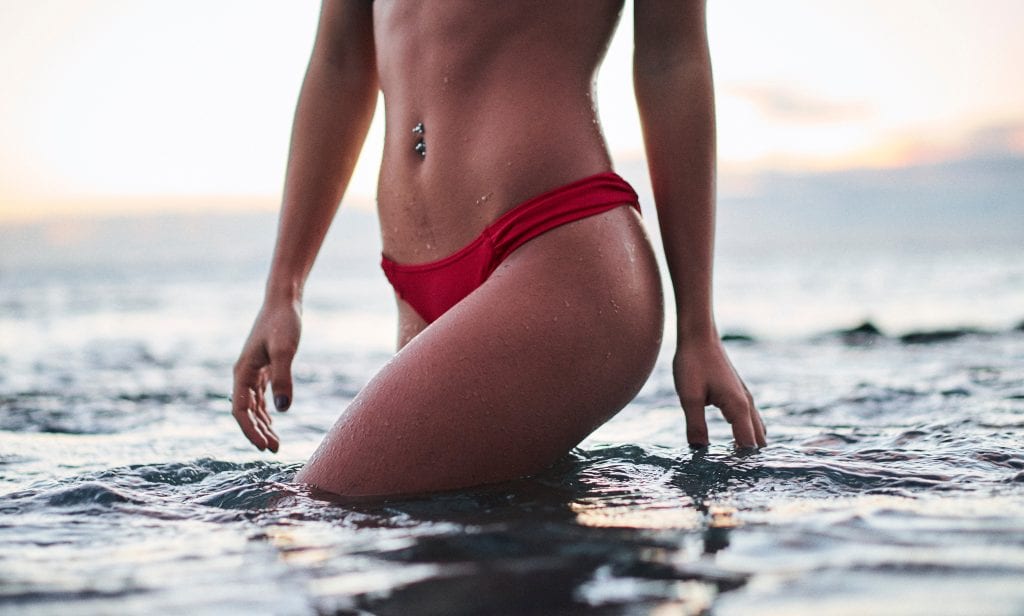 Tummy tucks are a life changing procedure. They allow the plastic surgeon to create a new body shape and tighten your core muscles. A quick look at our before and after gallery can show you how much of a change can be accomplished in a few hours. A tummy tuck can truly help many to achieve the belly they've wanted but been unable to attain otherwise. Our patients in Atlanta & Alpharetta GA frequently ask about their recovery, specifically if they will need drains after their procedure. They have heard from friends, acquaintances, or the "internet," about how drains can be uncomfortable, or cause complications and they are concerned that they may need them. Many want to avoid them all together! Let's try to clarify some why we use them and when they can be avoided.
Why do we use them?
Drains are used to drain the space created below the skin but above the muscles. We need to create this space during surgery so we can tighten the core muscles as part of the tummy tuck procedure. We need this space to seal down after surgery. The body will normally respond to surgery by swelling and the swelling fluid may accumulate in that space we created. The drains remove any fluid that accumulates in that plane allowing the skin to seal back to the muscle in a more normal fashion.
Drains are important because if that fluid is allowed to build up in the space between the skin and muscles then it can create an unappealing look with irregularities. If the fluid is left there long enough the area can become hard and form a cyst-like wall creating firm lumps that can only be removed with further surgery.
How long will I need a drain?
Drains are typically left for about 2 weeks, depending on how much you swell and how much fluid comes out of the drains. The last thing we want is to remove a drain just to have to put it back in a few days later.
Are drains painful?
We usually place the drains through small incisions above the genital area or through the incision itself. They are secured with either small stitches or tape. Inherently the drain itself should not cause any pain and the part draining beneath the skin usually does not cause any irritation.
Occasionally they can cause skin irritation. To lessen this we try to secure the drains tightly so they don't rub back and forth on the skin. Sometimes the binder/abdominal support garment may lay on the drain and cause it to be painful. If a drain causes a rash or begins to be painful or red at the site where it exits the body then please contact your surgeon to make sure that a minor skin infection hasn't developed.
How do I care for the drain?
Every surgeon handles drain care a bit differently so it's best to check with your particular surgeon, but we ask patients to check the drains about twice a day and record the output. This allows us to keep track of how much swelling is happening. We also encourage patients to pinch/squeeze the drains between their fingers to make sure the drains don't clog with clots. It is normal for the drain output to start kind of red/dark red and then turn yellowish as the swelling fluid changes.
We usually allow our patients to shower at 48-72 hours after surgery. Soap and water can rinse over the sites where the drains exit the skin. We then recommend gently patting dry and placing a small dry dressing for comfort before replacing the binder.
Drain removal…
The stitch or tape needs to be removed and then, depending on the type of drain placed, it can be removed without any local. All patients experience the removal differently but we seldom hear that it is painful. Most explain it as a weird/awkward sensation where something is moving/being removed from beneath the skin.
No drain options..?
We do have options to lessen the likelihood of using drains. First, we can sew the skin from inside down to the muscle. This takes an additional hour or so of surgical time during which we advance the skin and place the stitches, making sure that the contours remain smooth. It is not foolproof but does lessen the need for drains significantly. Second there is an internal glue, similar to the glue we use for "liquid stitches" that can be used internally but it also does not completely negate the need for a drain, it just lessens the likelihood of needing one. If a fluid collection were to develop with either of the above methods then it would still need to be drained.
Most plastic surgeons feel these alternatives to drains are expensive and since they are not 100% I recommend a lengthy discussion to see if you feel the "no drain" option is the best option for you. You can also visit the ASPS discussion on drain-less tummy tucks.
Still have questions?
I am happy to answer all your questions! Just request a personal consultation using our online form. You can also call one of our offices at (404) 476-8774 (Alpharetta & Atlanta) to schedule an appointment.