Welcome to Y plastic Surgery – Our consultation process
Posted on March 28, 2023
By: Dr. Asaf Yalif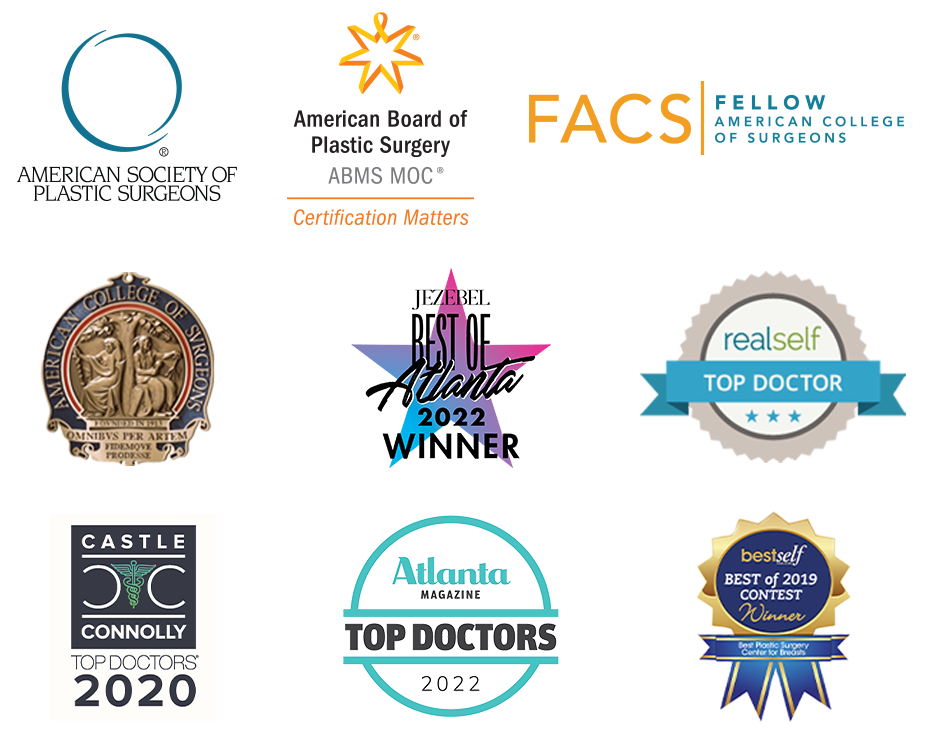 Welcome to our practice! We know you have a choice in Atlanta plastic surgery consultations and we are very excited to meet you, get to know you, and figure out how we can best help you feel more confident, more secure, more you! Whether it is with a surgical procedure, or one of our non-surgical options, we will spend time with you discussing your areas of concern and strategies to maintain and encourage a more youthful appearance. From skin care to fillers and neurotoxins to surgical interventions, we have a wide variety of services to offer and discuss. In anticipation of our meeting, we wanted to let you know a bit about the process in advance so there would be ample to prepare.
You will receive an email with an invitation to our patient portal in the days leading to your consultation. It is very important to log in, create your profile, and fill out your health history and forms. In this way you can save time so that when you are at the office, we can focus on you and your concerns rather than the required paperwork. It is necessary to fill out the forms for us to see you in consultation so please be thorough and honest and complete the forms fully.
One of the staff will call to confirm your appointment date and time prior to the appointment. In those few days beforehand, we recommend looking through our website to familiarize yourself with your area of concern and to start writing questions down. We always recommend writing your questions down so that you don't forget them when we are talking in person. You can also look at our pre/post gallery to see results that might be similar to your expected results. This can sometimes help us guide you towards a procedure or strategy – i.e. if you like patient x results'  then we can discuss what procedures they had to achieve that result.
On the day of the consultation, we will welcome you with a smile to one of our locations – Alpharetta or Sandy Springs, and will guide you back to the consultation area. Please try to relax, we know it is difficult to discuss areas of concern but it can also be exciting to learn about ways to change those things. Our cosmetic coordinator will meet with you and listen to you thoroughly. They will then bring Dr. Yalif in so you can meet and go over your targeted concerns. You will then have an opportunity to change and have an examination by Dr. Y and a discussion of your options. Please ask questions! We want to address all of your concerns to make sure we formulate the best plan for you possible. It may include surgical, non-surgical, skin care regimens and/or other components. We will answer all of your questions to the best of our ability and explain why we recommend one procedure or another. After all we are planning on being a team to get you to your desired cosmetic result. We best make sure we understand why we are making one choice versus another and insure we are on "the same page". You will then get dressed and have another opportunity to ask Dr. Y any additional questions, if you have them. Remember, it is critical that you are comfortable with the plan and its' components. We want you to understand your options and our recommendations. In this way you can trust that we have your best interest at heart when we make a recommend. The cosmetic coordinator will then guide you through your customized quote, including all charges for your personalized plan. The whole process takes about an hour.
We want to thank you for choosing Y Plastic Surgery for your consultation. We know that it is difficult to delineate why one practice may be better than another and we are proud you have chosen Dr. Yalif and our practice.  He is one of very few triple board-certified Plastic Surgeons in the greater Atlanta area. Each board certification signifies that Dr. Yalif completed approved, rigorous training in all areas of each discipline and passed the thorough exam process. In short, Dr. Y is trained and certified above and beyond most of the other plastic surgeons in the area! He is also a member of the highly prestigious and exclusive Aesthetic Society, having proven his expertise in Aesthetic Surgery as well. You can rest assured Dr. Y and the whole team will make you feel welcome to discuss your concerns and will formulate a special and unique plan just for you. We look forward to welcoming you to our practice and thank you again for choosing us.
If you have any concerns at all please do not hesitate to contact us via phone at (404) 822-4402 or you can click here to do an online form fill.