How to Choose the Right Size Breast Implant
Posted on July 16, 2018
By: Dr. Asaf Yalif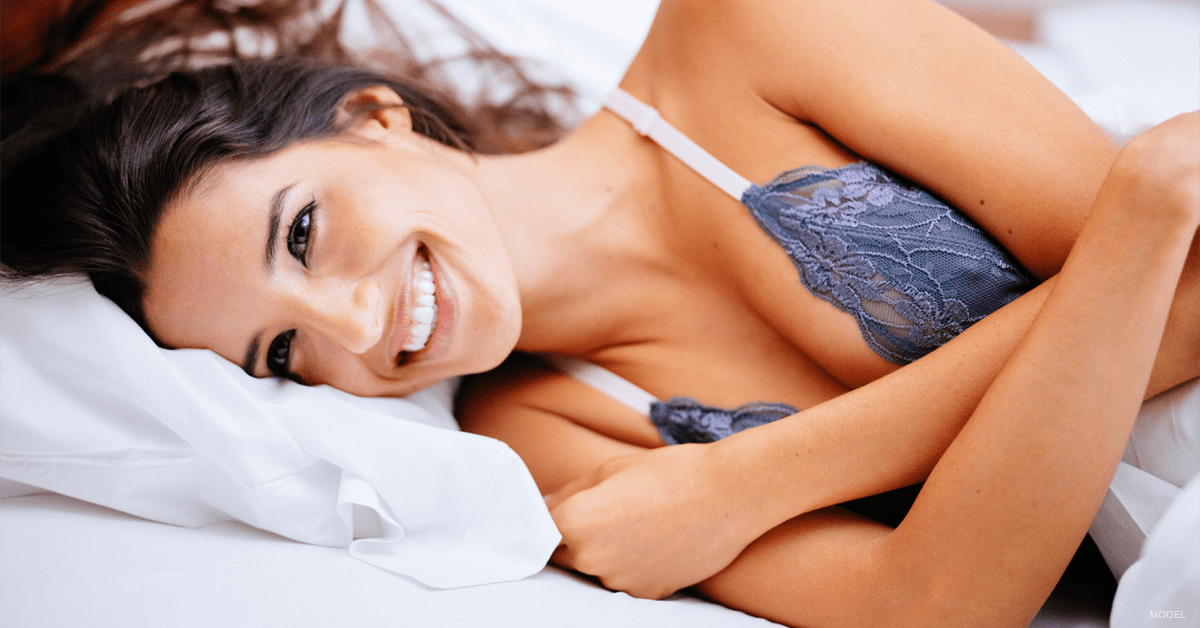 You've decided to get breast implants, and now you have several other choices to make, including selecting the size of your breast implants. This exciting decision often causes a bit of anxiety for our breast augmentation patients in Atlanta & Alpharetta. However, by clearly understanding the factors involved, you'll be well-prepared to choose the implants that best fit your body and lifestyle.
Breast augmentation patients often come in with "wish photos" showing what they want their results to look like. However, choosing the implant size to meet those goals requires collaboration between surgeon and patient. One of the most important things to understand when thinking about breast implant size is that every patient's body is unique, and an implant size that looks great on one woman may be inappropriate for another woman.
In other words, choosing the size of your breast implants isn't as simple as saying you want to go from a B cup to a D cup. Here are the primary factors to consider when thinking about implant size:
The quality of your breast skin: If you have thinner breast skin, overly large implants can feel unnatural. A skilled surgeon can, however, place the implants behind the pectoral muscle, rather than in front of it, to help create a more natural feel and look. This is something to discuss with your surgeon.
Your personal anatomy (height, weight, chest diameter, and frame): Most breast augmentation patients want results that look natural and proportional to the rest of their body. The size of the implants, along with the projection, should be in proportion to your body's frame and height. I take specific measurements during the consultation to help guide your choice of implant size.
Amount of existing breast tissue: Patients with little existing breast tissue also benefit from placing the implant behind the pectoral muscle. Again, choosing an implant that's too large for the amount of breast tissue you have may result in an unnatural look and feel.
Lifestyle: This is more important than some patients think. If you're an active woman who enjoys running, hiking, or playing team sports, large breast implants will likely interfere with those activities. Many active women who have naturally small breasts are quite pleased with a modest increase in size and can still maintain their active lifestyles.
Future plans for children: If you've browsed the RealSelf website, you know that one of the most common questions readers ask is if they can still breastfeed after getting breast implants. The answer is yes, but you should definitely let your plastic surgeon know if your plans include having children and breastfeeding. For example, one of the incision options for breast augmentation is on the lower edge of the areola (the darker skin surrounding the nipple), which should be avoided for women who want to breastfeed at some point.
Today's breast augmentation procedures can be customized more than ever, thanks to the range of implant styles and sizes available. To get the kind of results you want, be sure to choose a board-certified breast augmentation surgeon who you can comfortably talk to about your goals.
To find out more about your potential with breast augmentation, browse our photo gallery or request a consultation using our online form. You can also call one of our offices at (404) 476-8774 (Alpharetta & Atlanta) to schedule an appointment.